Thu 7 Feb 2013
On a quick note, I did comparison on hog lights and found them to be similar. Chinese items are generally the same crap, different names on them. I deduced that much so I took a chance and came out on top. Plus I didn't want to buy the dang light for $160
I got all my parts in today. Parts you'll need (those links will break as time goes on so you can always search for them if the links break)
—CREE 3W Green Light LED Bulb Ebay
—Ultrafire C8 Q5  Amazon
I basically started off with the ultrafire C8 Q5 and took the light led module apart. It's the same guts as regular LED lights just matched to the ultrafire C8 Q5 differently.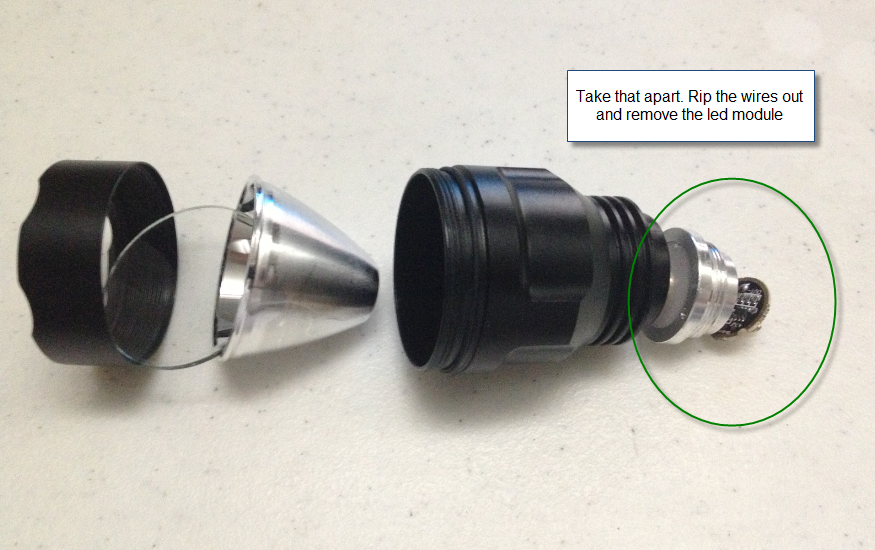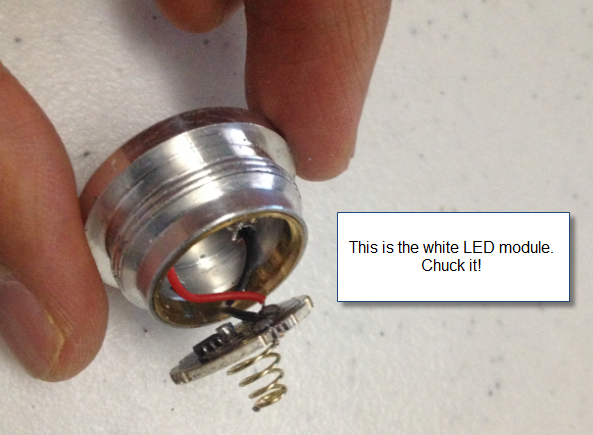 Now take the ebay purchased led module. Take it apart and preserve the module, wires, control board. Now install the new module, wires, control board into the Ultrafire C8 Q5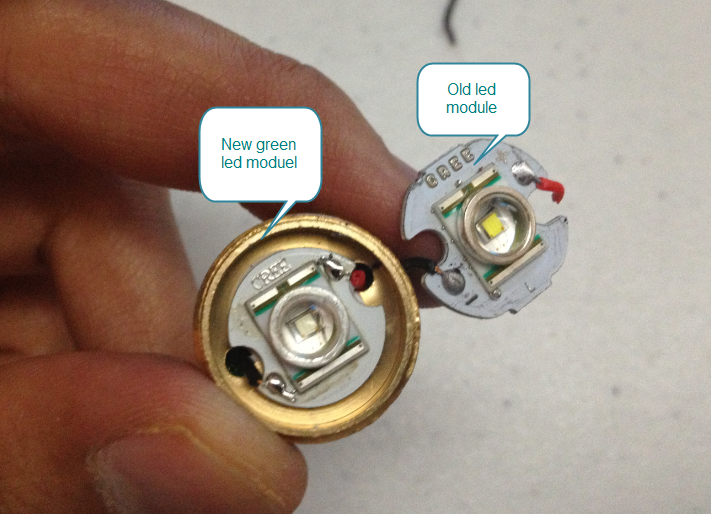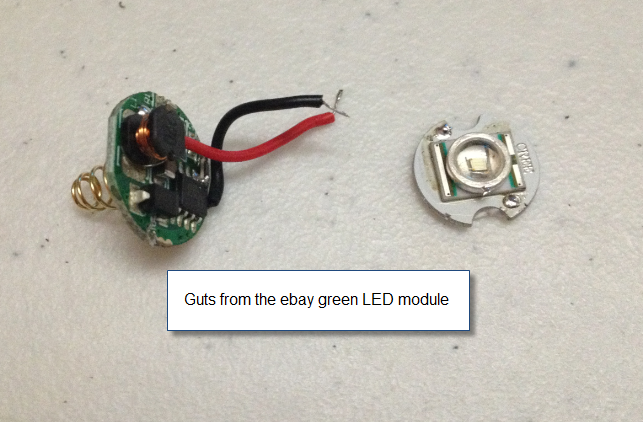 When I pried off the old module, there was glue underneath. I didn't use any glue when i re installed it because the plastic cap kept everything in place.
http://varmintlights.com/ wanted $75 + shipping so say $85 total. I spent a total of $11 on the Ultrafire C8 Q5, $26 x 2 CREE 3W Green Light LED Bulbs. So for $24, I have one hog light.
—————————————————————————————————-
I did the same thing for the Ultrafire Wf 502b flashlight ($14) + CREE 3W Green Light LED Bulb ($13) = $27 for a second hog light. Here are both taken together. Shit is bright!!!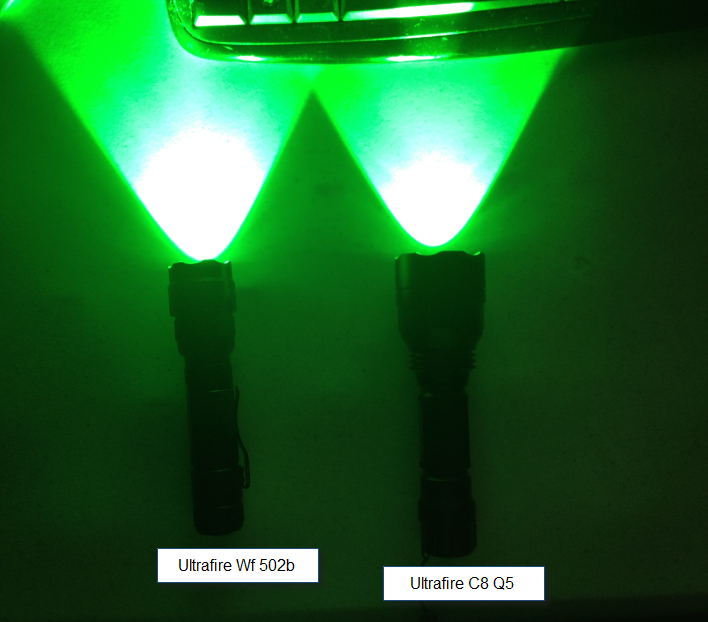 You can buy the mount and the finger trigger for another $20. You still save money vs buying at the mentioned website. I'm poor and I like to save money.
One response to "Ultrafire C8 Q5 conversion to green LED"