Sun 24 Jan 2016
I didn't like the ones I saw for sale – they weren't that sturdy looking. I bought this one off a guy for $40 and I swear, it cost more than that to make it! This thing is a beast! It can hold fridges and transport some heavy stuff! It needs some TLC though!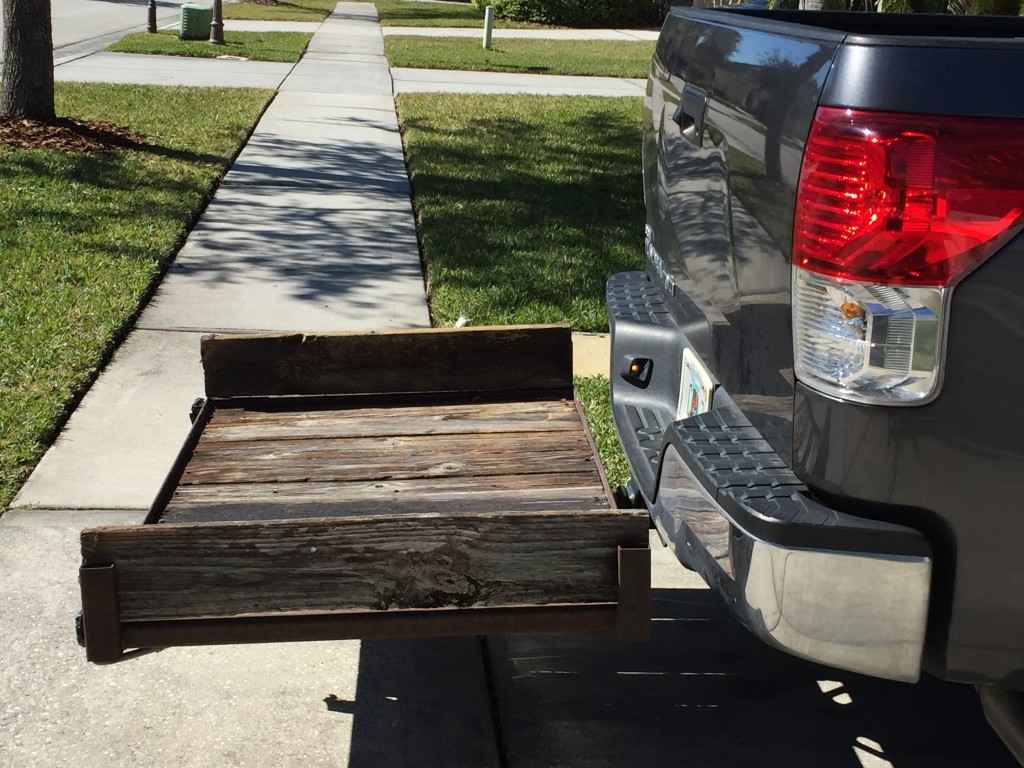 The welds don't look too beefy but then again, it's 12 gauge thick material so I wouldn't expect large welds to began with. The wood boards are a little worn so I'll be replacing those with some quality pieces plus  a another metal tube under it for better support. This thing weights a good O maybe 30-35lbs – it's not heavy by all means but really awkward to carry thus it feels heavy to man-handle into the hitch. I'm really liking this cargo carrier for some heavy hog work! I can transport my generator and pressure washer without having to lift so high. The only annoying thing about this is inserting the pin to lock it in place – there isn't any room plus you have to guess where the hole is and readjust to get it right.
This came tagging along – 30+ miles!